September 22nd to September 23rd, 2023
Lucky Leaf Expo Albuquerque
Albuquerque Convention Ctr – Albuquerque, NM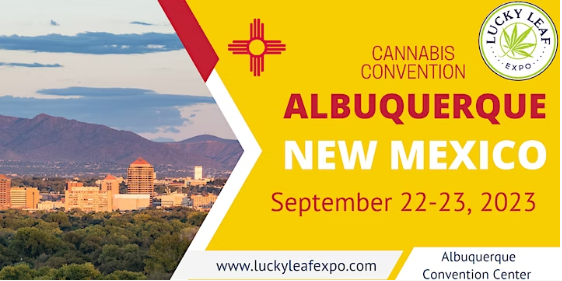 Be sure to visit the Orange Photonics (OP) booth (#TBD) at Lucky Leaf Expo Albuquerque September 22-23, 2023. Connect with the OP team to catch a live demo of LightLab 3HS, the world's first edibles-capable HPLC designed for production and R&D environments. Learn how LightLab 3 HS can be a game changer for your business.
Lucky Leaf Expo is the preeminent provider of dynamic, high-quality B2B events for the fast-moving cannabis industry. With a focus on providing multiple growth channels for professionals across the country, the company prides itself on offering cutting-edge research, meaningful networking opportunities, and impactful insights that serve a wider purpose of guiding the industry as it evolves.
Lucky Leaf Expo attracts the top visionaries from across the vertical, with a platform that promises to both engage and inspire the next generation of cannabis heavy hitters in cultivation, extraction, retail, branding, compliance, distribution, media, and everywhere in between. Perfect for executives, entrepreneurs, and even consumers, Lucky Leaf Expo strives to offer something for anyone interested in being a part of an industry on its way up.