August 22nd to August 24th, 2023
California Cannabis Enforcement Summit
Hilton Sacramento Arden West – Sacramento, CA
From August 22-24, Orange Photonics joins the California Narcotic Officers' Association (CNOA) and California's Department of Cannabis Control for the First Annual California Cannabis Enforcement Summit (CCES) in Sacramento, CA.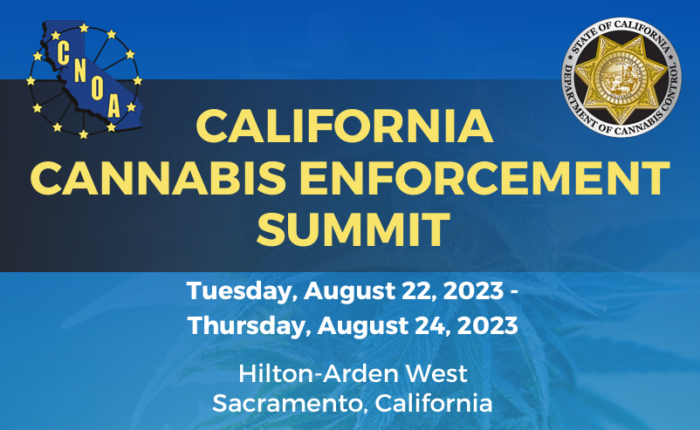 The Orange Photonics team looks forward to introducing LightLab 3 LE, and the new LightLab 3 High Sensitivity Cannabis Analyzer, to attendees of CCES and demonstrating how law enforcement agencies across the United States are already using LightLab to quickly quantify THC content in cannabis plants and products in non-lab settings. Designed for the non-technical user, the rugged, field-deployable LightLab provides real-time presumptive and quantitative analysis to ensure only illicit products are seized.  
About CCES
Subject matter experts from around the state will convene to provide cutting-edge training and a dedicated forum for discussion and networking for those in Cannabis Enforcement, with a goal toward achieving best practices, officer safety, and legal updates. Topics such as tax violations, money laundering, changes in the political and legal landscape, unlawful dispensaries, environmental enforcement, labor trafficking, interdiction, cultivation, and concentrated cannabis products and laboratories will be explored.
Get to know your fellow cannabis enforcement teams, agents, and prosecutors, and exchange information on combating this public safety issue affecting neighborhoods, rural and urban areas, and quality of life throughout California.