January 17, 2018
Lionheart and the Rocky Cannabis Battle in Montana
By Mimi Evans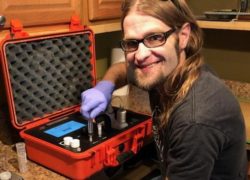 The battle for medical marijuana in the state of Montana certainly hasn't been easy. Although cannabis was legalized for medical patients in 2004, state lawmakers placed intense restrictions on the use and sale of marijuana through the introduction of bill SB 423 in 2011. The bill made access to medical marijuana nearly impossible for most patients, outlawed laboratory testing activities and allowed law enforcement to conduct warrant-less searches in private homes and businesses. After a five-year battle, the Montana Supreme Court passed the bill into law in February 2016. By August of that year, over 93% of the state's 12,400 patients had lost their access to a medical marijuana provider.
Montana's medical cannabis community pushed back on Election Day 2016. On one of the most historic days in the history of legal cannabis – which saw five states legalize the sale of recreational marijuana – 57% of Montana voters approved I-182, which removed the most harmful provisions from the state's cannabis laws and established a basic regulatory structure for businesses that serve patients.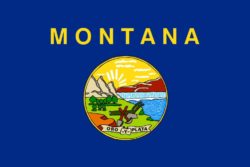 "It's been an ongoing struggle to get medication in the hands of our patients, but the medical marijuana community of Montana has responded to this adversity every step of the way," said Gabe Perry, a partner in Montana dispensary Lionheart Caregiving. "I don't think state legislators knew what they were up against when they attempted to eliminate access to medical cannabis."
Lionheart is based in Bozeman and also operates dispensaries in Butte, Helena and Missoula. The company has been on the cutting edge of the Montana cannabis industry, constantly seeking new ways to produce high-quality medicine for its patients. One of its key investments was the LightLab™ potency testing equipment, produced by Orange Photonics. The LightLab is a portable device that tests samples of cannabis flower for various cannabinoids including THC and CBD, and provides accurate results within just 10 minutes. The equipment also provides meticulous data records of all strains, batches, products and raw materials so that dispensaries can maintain high standards of consistency and accuracy in testing procedures.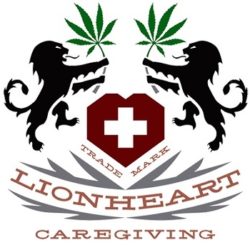 "One of the primary benefits of legalization is that we can improve our ability to perform complex analysis on each sample of flower," Gabe Perry stated. "With the innovation of equipment like LightLab, our patients know exactly what they are getting when they purchase cannabis from a Lionheart dispensary. Our customers know that we have extreme integrity when it comes to testing for THC and CBD, and you can see from our reviews and from our growth that it has changed our business for the better."
Undoubtedly, the struggle between the medical marijuana community and Montana lawmakers will continue. However, the passing of I-182 on Election Day 2016 represents a beachhead in the battle for legal cannabis. More importantly, the loosening of restrictions on cannabis testing has enabled Lionheart and other Montana dispensaries to vastly improve the quality of medicine that they provide to thousands of MMJ patients throughout the state.